Before you dive in head first (pardon the pun), there are some important factors that need to be considered before creating your little slice of paradise. Like any renovation, new build, or extension, you will be surprised (or even shocked) as to how many decisions will need to be made prior, during and after the construction of a pool. Pools are extremely popular, and we're lucky enough to have landscaped around many different designs. There a few tips below to help with making smart choices when constructing a pool.
1. Position is everything
Pool placement is the number one decision to be made. Take into consideration the aspect from the house. A swimming pool isn't just for swimming in – it's to admire and enjoy from as many areas as possible. I was speaking to a client recently who mentioned she loves how the rippling effect of the pool lights at night still create a beautiful atmosphere during the colder months. The pool hasn't been used for swimming for a few months, but they are able to take delight in the view that it displays year round. Think of it as an extension of your house, not detached. Also take into consideration where the sun falls during the day. You don't want your pool to be covered in shade for the majority of the day.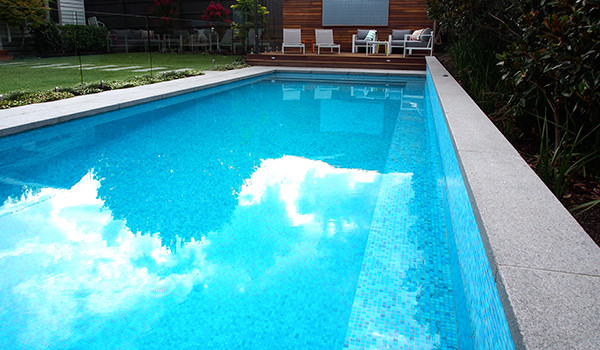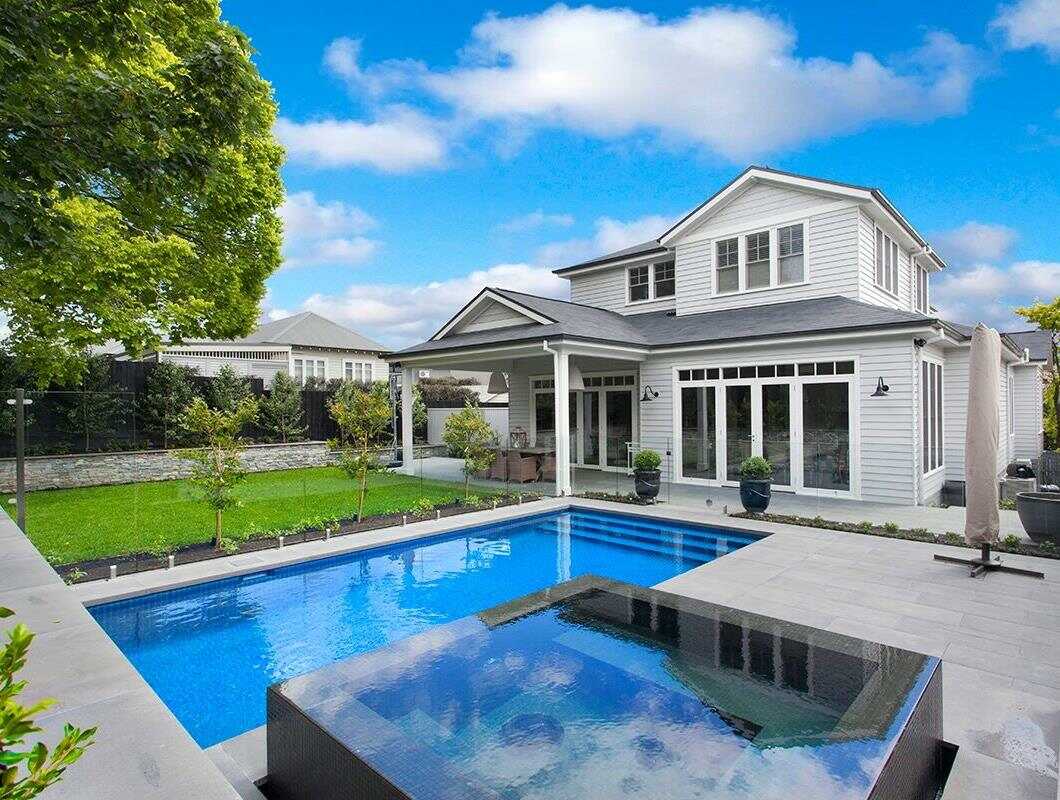 2. Concrete or fibreglass?
There are 2 options available. Fibreglass pools are pre cast, and although there are a variety of shapes and sizes to choose from, you are limited. The main benefit is the cheaper price tag. Concrete pools are far more flexible in design. You can basically design the pool to the shape and size that works best with the area available. Concrete pools also give you the opportunity to fully tile for a sharper appearance.
3. What interior colour should you choose?
If you choose a concrete pool, there are a vast range of coloured tiles available for selection. Complete tiling is more expensive but definitely the best option for appearance and maintenance if you have the budget. As to what colour to select? That is completely up to personal opinion and taste. Speak to your pool builder for your options, and just remember that colours change quite a lot once under water, so listen to their advice and guidance.
4. Placement of pool equipment
When you have a pool, unfortunately there is equipment and possibly lots of it.  Sand filters, heating units, chlorinators, pumps – the list goes on…. Much thought needs to go into the housing of equipment.  It is cheaper closer to the pool, although then it needs to be hidden, as otherwise it can be quite unsightly.
The other factor to consider is that they omit quite a lot of noise, so if you are going to hide them, make sure they are at a distance away from entertaining areas, otherwise use suitable soundproofing materials. Always ask your pool builder what they have quoted for in regards to placement of pool equipment, as it can get quite costly with each metre that you move it away from the pool.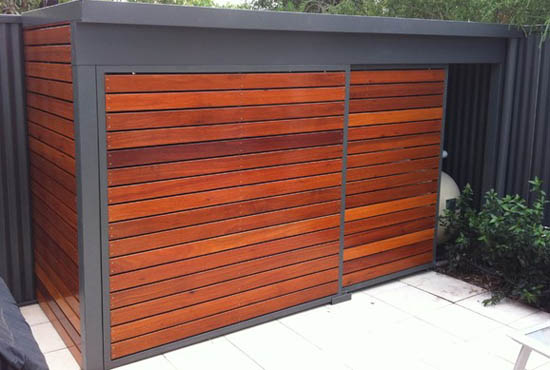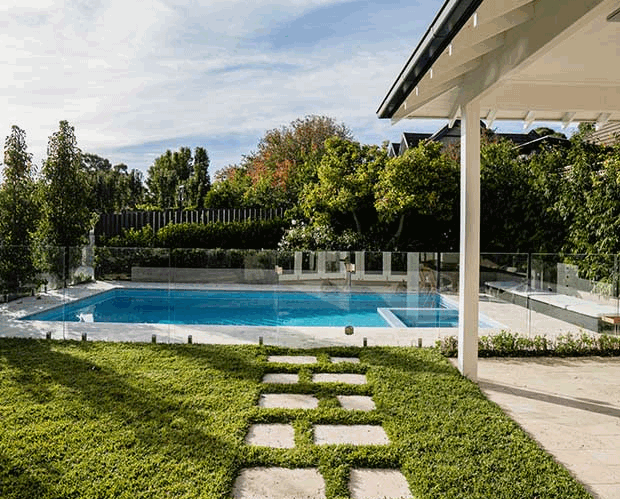 5. Type and placement of pool fences
Pool regulations have become extremely complex of recent years. All fences that surround the pool have to pass an inspection from a building surveyor before your pool can be filled and ready for use. The pool builder and/or landscaper can help guide you in the right direction. There a many options for pool fencing, but we believe that frameless glass panels are the least intrusive and give you a clean view straight through. There are ways to be more creative with fencing if you desire, but be sure to check with someone who can keep you informed of the relevant regulations.
6. Blending in with the surrounding landscape
Yes – of course we think this is the most important… Your pool can, and should be the hero of your yard, but don't underestimate what the surroundings will do to enhance the whole area. What other elements do you want to include to bring the pool to life? Decking? Paving? Grass? Stone? How about all of the above? Get a design drawn up before you lock in a pool builder. Think about what plants could work well for privacy and screening out neighbours. Think about making room for lounges and a sun umbrella next to the pool. Think about a grassed area to lie on. Plant a tree that provides a shady area. The list goes on.
So – before you rush into anything, take as much time, energy and thought as you need to make the addition of a pool at your house a victory. We work with some wonderful pool builders throughout Melbourne that we can highly recommend. They, along with a good landscape design, can help create your own oasis.