Being Melburnians, Autumn is definitely one of our favourite times of year.  Nothing quite beats those crisp sunny mornings with sunlight streaming through the beautiful colours of Autumn leaves.  Whether it's the scarlet reds of Maples or striking yellow of the Golden Ash – Autumn is sensational colour! So, here we go sharing our five favourite beauties for this coming Autumn!
Crepe Myrtle – Lagerstroemia indica 'Natchez'
Mid-green leaves changing to reddish-bronze in autumn. This crepe myrtle also has a display of white flowers in summer.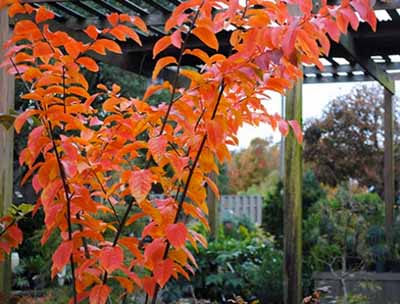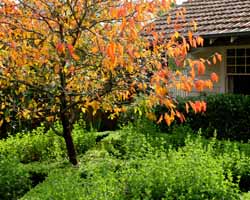 Crab Apple – Malus ioensis 'Plena'
Foliage turns a rich dark red and orange in autumn. A grand display of light pink blooms in late spring.
Chinese Pistachio – Pistacia chinensis
Dark green leaves that turn a spectacular orange to reddish-orange. The leaves are generally held well into winter.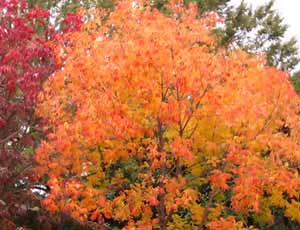 October Glory – Acer Rubrum
A larger tree with a mid green leaf that turn a brilliant pinkish-red in autumn.
Ornamental pear – Pyrus calleryana "Chanticleer"
Ornamental pears are everywhere. We love them. They are indestructible. They provide a colourful display in autumn, blooms in early spring, thick, dark green foliage during the warmer months – and you can use them as a stand alone or an informal hedge.